As advocates for our community in Ward 10. We represent the views and concerns of residents and actively engage with the City Council, public sector bodies, and private agencies/partners. We address a wide range of issues important to our community and provide input on all planning and licensing applications.
---
Aberdeen's Future Library and Information Service
Published Oct 5, 2023, by Craig Melville and takes approximately 3min to read.
Two Public Consultation Surveys
Overview
Libraries are an essential service for those who live, work and study in Aberdeen. Consultation into how Aberdeen's library service can best meet the needs of its citizens and communities will take place from July to October 2023. This presents an opportunity for all to reflect, share ideas and shape the future of our library service. How we engage and consult during this process is important. It is vital we capture the voice of library customers as well as capturing input from those who do not currently access the library service or have yet to access services. During the consultation there will be many opportunities for community engagement including those designed for children and young people, more anonymous consultation in libraries and online and invites to join themed focus groups as well as bringing in expertise from across our national library networks.
Aberdeen's Future Library and Information Service Survey:
Be a vital part of shaping our future library provision so that resources can be directed to meet the needs of our ever-changing city and communities. This survey is part of a range of consultation activity from the Aberdeen Library and Information Service, which will inform the direction and delivery of the future of the library service.
Various tools will be used to include written, digital, face to face and alternative formats to ensure participation is inclusive for all. If you (or anyone you know) require a paper copy of the survey, please visit your nearest library. A copy of the consultation is available to download. Completed consultations can be handed in to any city library or emailed.
Your Future Libraries - Children and Young People have their say:
We want children and young people aged 0-18, parents/carers and those working with this age group to help shape how we deliver library services in Aberdeen. In addition to the main consultation, there is a survey specifically designed to collate feedback from this age group and the Children and Young People's services and resources.
If you (or anyone you know) require a paper copy of the survey, please visit your nearest library. A copy of the consultation is available to download. Completed consultations can be handed in to any city library or emailed.
---
Scottish Government: Consultation
Published Aug 21, 2023, by Craig Melville and takes approximately 3.5min to read.
Delivery of Relationships, Sexual Health, and Parenthood (RSHP) Education in Scottish Schools (Draft Statutory Guidance)
Overview
This consultation seeks views on draft statutory guidance on the delivery of relationships, sexual health, and parenthood education in Scottish schools.
The draft guidance is an update to guidance originally published in 2014.
Work to embed Lesbian, Gay, Bisexual, and Transgender (LGBT) inclusive education across the curriculum and to review the delivery of Personal and Social Education (PSE), both recommended the existing guidance be updated.
Given the passage of time and the change in social fabric, the 2014 guidance was becoming outdated in providing suitable guidance for teachers on delivering relationships, sexual health, and parenthood education. The availability of a suite of dedicated resources to support teachers to deliver meaningful relationships, sexual health, and parenthood education, increased the need for teaching guidance to match the current, relevant and age and stage appropriate resources now available for teachers.
There have been established principles and aims, provided by previously issued guidance, which set the foundations of good and relevant learning in relationships, sexual health, and parenthood education. These have remained central throughout the development of this updated draft guidance. We have sought to ensure learning delivered by our educational practitioners is current and provides children and young people with the knowledge and understanding to ensure they can navigate the world they live in safely and confidently. This is particularly important as our children and young people interact more often online and the added risks this poses through these interactions. The learning and understanding of healthy relationships help to reduce domestic abuse, gender-based violence and ensures that the importance of appropriate boundaries is understood.
The revised guidance has been updated to reflect the recommendations mentioned above and as well as providing more detail on the process for withdrawing a child or young person from relationships, sexual health, and parenthood education. The revised guidance also includes new sections on the five topics below as well as key learning points for these topics.
Consent and healthy relationships.
Faith and belief.
Gender inclusive education.
Inclusion of understanding about differences of sex development (DSD) / variations in sex characteristics (VSC) / intersex people.
Lesbian, Gay, Bisexual and Transgender (LGBT) inclusive education.
It also includes an annex of signposts to resources for educational professionals.
Read the draft revised guidance and consultation paper.
---
First Aberdeen Bus Service Changes
Published Aug 1, 2023, by Craig Melville and takes approximately 2min to read.
Commencing Sunday, August 20, 2023
The Traffic Commissioner has approved these changes, and they will take effect on the specified date!
Following the consultation period, Aberdeen City Council provided all feedback received to First Bus Aberdeen, and while the operator considered this feedback they are progressing with all the changes advised in the briefing note dated June 16, 2023, and as detailed in the press release. It is particularly disappointing that First Bus Aberdeen will be withdrawing services from Bridge of Don Park and Ride, particularly given the ongoing work through the North East of Scotland Bus Alliance on bus priority and officers will continue to work with all bus operators to see services reinstated at the Park and Ride site.
Direct Impact to Our Community:
11/11A - Bank Holiday service will now be 2 x hourly instead of 2 x 30 minutes frequency.
15 - EX Balnagask 16:00 (Monday and Tuesday school days only) now starts 16:11 Victoria Bridge.
15 - Sat: Balnagask Circle (departs 8min later) 18:55, 19:25, 19:55 & 20:25.
15/15B - Saturday EX Countesswells 20:15 now departs 20:20.
15/15B - Bank Holiday timetable will now operate hourly instead of every 30 minutes.
Timetables current and forthcoming changes can be viewed here.
Route maps are available here and will be updated at the proper time.
---
Core Path Network Public Consultation
Updated Jul 31, 2023, by Craig Melville and takes approximately 1min to read.
Survey Closed
The Community Council launched a public consultation on improving the core path network in our community. This network is a vital part of our community infrastructure, providing safe and accessible routes for pedestrians, cyclists, and other non-motorised transport. We wanted to hear from you about how we can improve the network to better serve the needs of our community.
Maps showing path routes:
Survey closed on July 31, 2023, thank you for participating.
---
Aberdeen City Council: The Budget Consultation 2024/25 - Phase 1
Updated Jul 31, 2023, by Craig Melville and takes approximately 1min to read.
Council spending. What's important to you?
Every year Aberdeen City Council must produce a balanced budget for running public services.
That task is becoming ever harder, with costs expected to exceed income in the years ahead. To help inform the difficult decisions that will be taken by Elected Members, we're launching a two-part public consultation.
In this, Phase 1, we are asking you to tell us what you think the spending priorities should be.
Survey closed on July 31, 2023.
---
Geosmin Detected in Water Supply
Published Jul 28, 2023, by Craig Melville and takes approximately 1.5min to read.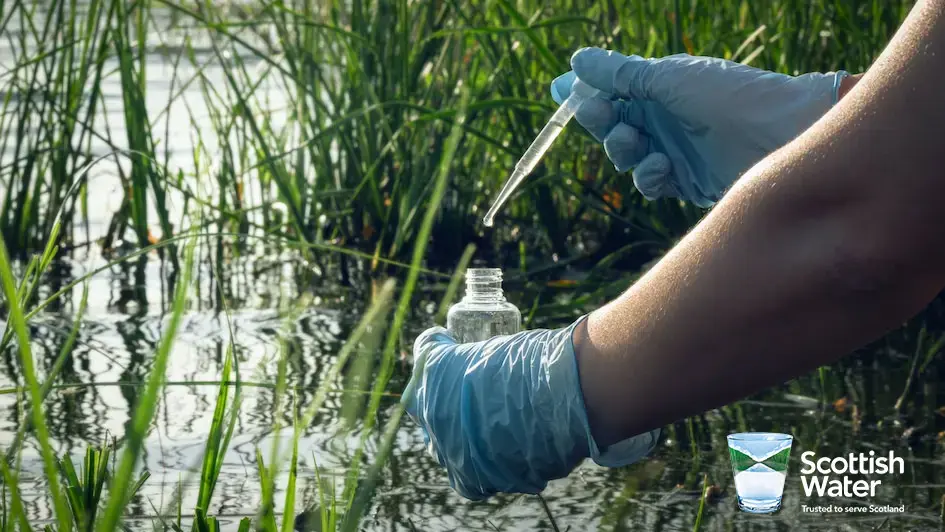 Scottish Water Update! (No Risk to Public Health)
You may have noticed a change to the taste or smell of your water recently. This is due to the presence of a compound called Geosmin which we have detected in our supplies at our Invercannie Water Treatment Works (which serves parts of Aberdeenshire and Aberdeen City).
It is a harmless naturally occurring organic compound associated with the breakdown of algae and other micro-organisms in the raw water sources, which can often appear after a period of dry, hot weather, followed by rainfall.
It has a distinct earthy, musty taste and odour and is present in some foods such as beetroot, spinach, and mushrooms. It contributes to the strong scent that occurs in the air when rain falls after a dry spell of weather or when soil is disturbed. Chilling the water, adding ice cubes, a slice of lemon, or a few drops of lemon juice may help reduce the odour and taste produced.
---
Exciting News! Introducing Our New Website Address!
Published Jul 7, 2023, by Craig Melville and takes approximately 2min to read.
We have a fresh new website address, or domain name, for the more technical among you, that reflects our commitment to enhancing accessibility and connectivity within the Craigiebuckler and Seafield community.
The moment you have been waiting for is here ta-da! www.CraigiebucklerSeafield.org.uk.
You may be wondering, "What about the old way of accessing the website?" Do not fret! We want to make this transition as smooth as possible for everyone. You can still access our website through the previous method, as this will all be done automagically. We will eventually be phasing out this magical link in the coming months as we bring a whole new aesthetic and improved feature sets to our website in the months ahead.
So, we encourage you to bookmark our new domain name to stay connected with us in the future. It will serve as your gateway to all the incredible activities and opportunities that await you within the Craigiebuckler and Seafield community.
We value your feedback and suggestions as we continually strive to improve our website and community initiatives. If you have any thoughts or ideas on how we can enhance your online experience or contribute to the betterment of our community, please do not hesitate to reach out to us. We are here to listen and collaborate with you to make Craigiebuckler and Seafield an even better place for everyone.
Thank you for being an integral part of our vibrant community, and we look forward to connecting with you through our new domain!
---
Commemorating the Coronation of King Charles
III
Published Jun 21, 2023, by Cameron Campbell and takes approximately 1.5min to read.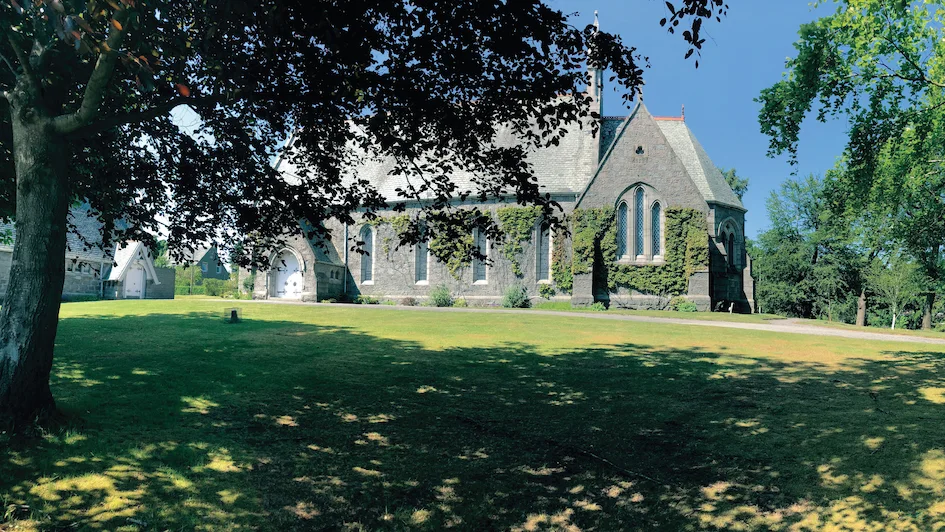 Until the Queen's death last September, most of us had only known one monarch. The accession of King Charles III was a momentous occasion. Whether royalist or not, a new sovereign is a truly historic event.
For the King's coronation, we chose to plant a blossom tree and are very grateful to Craigiebuckler Parish Church for generously providing a location.
A tree is a living thing and a symbol of life. Trees put down roots and reflect the change of the seasons. They mark the passing of the years and can remind us of our own lifespan. As the leaves and buds return in Spring, they can offer a sense of hope and renewal. It was splendid to see its colourful blooms for a short time in May.
This new tree stands beside two other trees which the Community Council Craigiebuckler and Seafield planted to commemorate the Queen's Diamond and Platinum Jubilees in 2012 and 2022. We hope that you welcome these additions to our green environment and that they will give pleasure for many years to come.
---
Annual Your Police 2023/24
Published Jun 21, 2023, by Craig Melville and takes approximately 1min to read.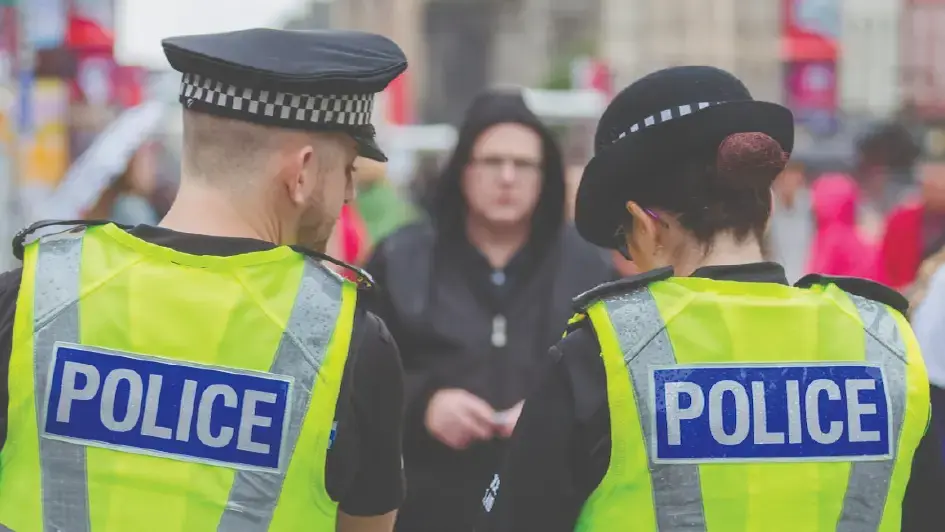 Local Policing Survey
Understanding the views and priorities of Scotland's diverse communities is fundamental to how Police Scotland responds to the needs of the public. Our public engagement activities help us improve how we deliver our policing services in local communities, ensuring they are accessible for everyone.
Survey open and closes on March 31, 2024.
---
Site of Former Treetops Hotel
Updated Jun 10, 2023, by Robert Frost and takes approximately 2min to read.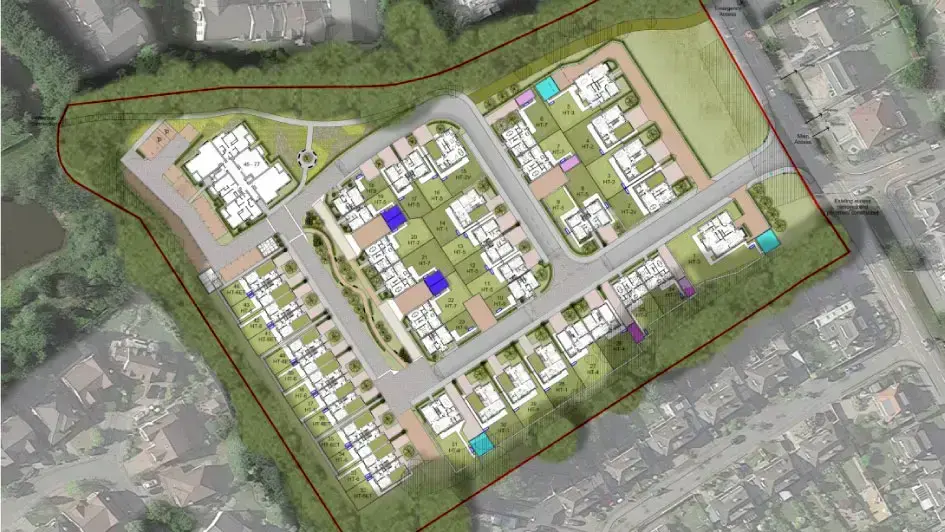 Development (
211528/DPP

) Approved

Due to the City Council planning department's failure to notify the Community Council of a significant change to the plans in November 2022, we were only given two days to submit comments. After raising the issue further we were given an additional six days enabling us to at least try and engage with our local community to ask for comments. before the postponed planning committee meeting on Thursday, June 8, 2023.

The Planning Committee approved the development 6 votes to 4 in favour of Malcolm Allan Housebuilders.

Proposed site drawings:

Key changes are as follows:
Unit count reduced:

From 89 units: 35 houses and 54 flats.
To 77 units: 44 houses and 33 flats.

Six-storey block of flats in the Northwest corner unchanged.
Three storey townhouses replace two blocks of flats on Western (rear) boundary.
Gardens of townhouses face rear boundary.
Parking removed from associated flats.
Exclusively market value housing.
Changes primarily affect the rear of the site, while the remainder of the site remains largely unchanged from the initial proposal (application 211528). The affordable housing requirement has been relocated off-site to the former Braeside Primary School (application 221310) and the two applications were linked.
---
Coronation Service
Published May 3, 2023, by Craig Melville and takes approximately 2min to read.
---
Big Coronation Party
Order of Service:
11:00
A Special Service of Thanksgiving.
12:30-16:15
Big Coronation Party (Gardens).
14:00-16:00
Face Painting, Bouncy Castle, and Crafts.
15:45-16:15
Finale
(Parade of Crowns and Community Sing-along)
If you are unable to attend in person, you can still participate in the services through the livestream or by watching the recorded videos on the Craigiebuckler Parish Church YouTube channel. Please show your support by subscribing and liking the channel using the button below.
---
Annual Your Police 2022/23
Published Apr 29, 2023, by Craig Melville and takes approximately 1min to read.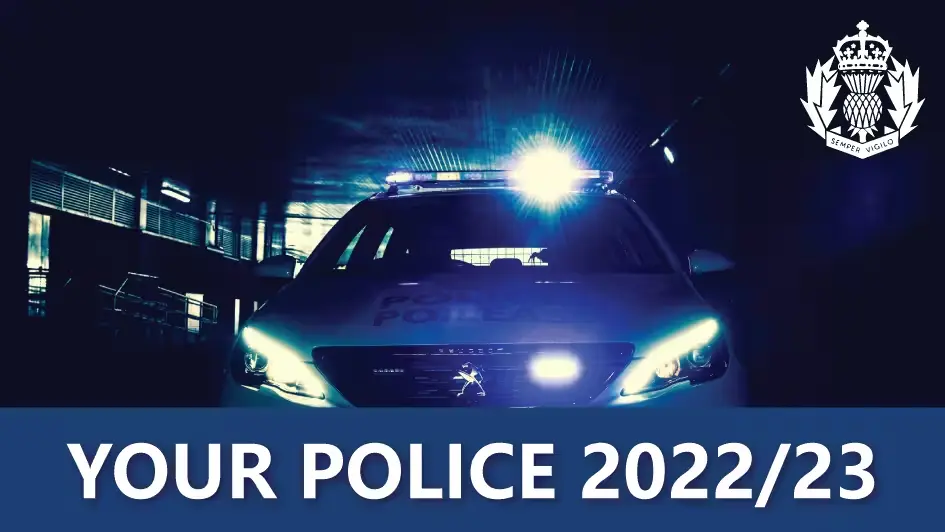 Local Policing Survey
In Apr 2022, Police Scotland refreshed its local policing survey to gather views from Scotland's diverse communities. The Your Police 2022-2023 survey remained open throughout the year and helped us understand people's opinions of policing in their local area, as well as tell us about any concerns regarding their area which was affecting their safety or wellbeing. Your feedback via the survey has helped us ensure that our policing services in your community were high quality by supporting the communities we serve. Click on the image above to take you to the updated feedback from Police Scotland.
Survey closed March 31, 2023 and feedback provided April 11, 2023.
---
Culter Bypass Green Space
Published Mar 29, 2023, by William Sell and takes approximately 6min to read.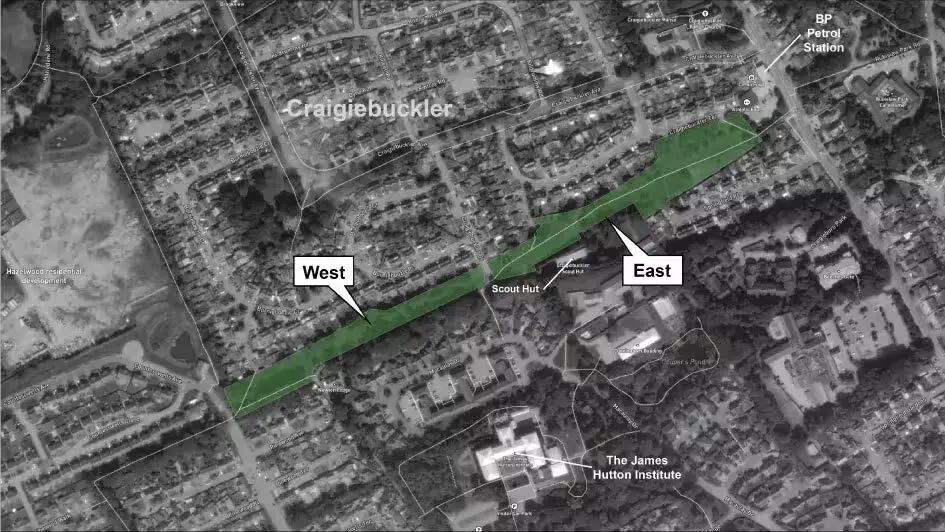 Background
This area is also referred to as Springfield Meadows and going forward it makes sense to clarify this name change with the City Council as it will not be used as a bypass now or in the future.
Survey Response
We thank all residents who took the time and trouble to complete our survey on what they wish to see achieved for the future of the green space between Countesswells Avenue and Springfield Road.
It is divided into two sections by Craigiebuckler Drive. For convenience, we shall refer to them as the West and East sections. They are almost of equal length but are otherwise geometrically dissimilar. The West section is narrow and of a more regular profile. It is approximately thirty meters wide at its broadest area. In contrast, the East section's broadest area is forty-five meters wide, and its profile is irregular.
Between May 16, and June 3, 2022, we conducted a survey. This was hand delivered to 992 households and residents could respond via mail, email or digital survey which was available through the website and advertised through social media.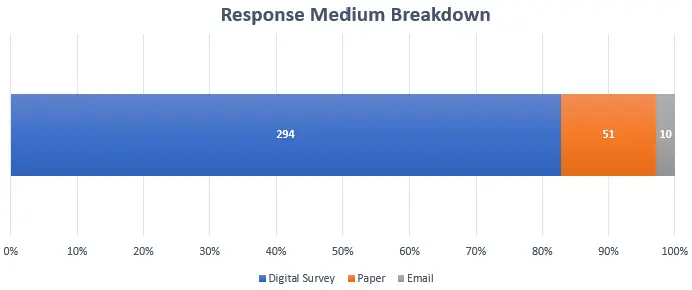 A total of 355 residents responded to the survey. Such a huge response indicated the magnitude of concern in the community for the future of this popular green space. An analysis of the survey data proved that frequent recreational use is made of the green space: 118 respondents visit it daily, and a further 135 do so more than once a week. The footfall frequency is more than sufficient to justify further analyses of the activities of the park users and their views about what should be achieved for its future.
Residents from other areas of the city also use the green space, as evidenced by the comment below:
"I jog through there as part of 5ks and 10ks every week but live in Midstocket."
Fourteen responses were received from postcodes out-with the defined survey area.
It is apparent from the graph below that the amenity is mostly accessed by residents for the purpose of walking with friends and family (60%). The park is also popular with dog walkers (43%).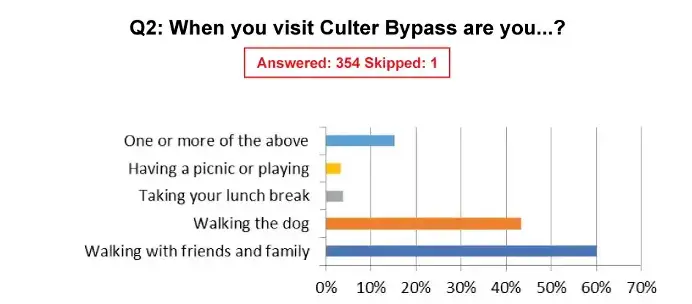 A long-term user of the park provided the following comment:
"We have lived here for over 40 years. Used for walking & playing. Our back garden over looks beech trees behind Pinewood Ave. Council does not appear to check & maintain them, creating a potential hazard for walkers."
The fundamental need for improved drainage was identified by 269 respondents. It was apparent that, without improved drainage, the upgraded access paths (required by two hundred respondents) could not be achieved, and regular grass cutting (required by 171 respondents) would be a particularly challenging objective.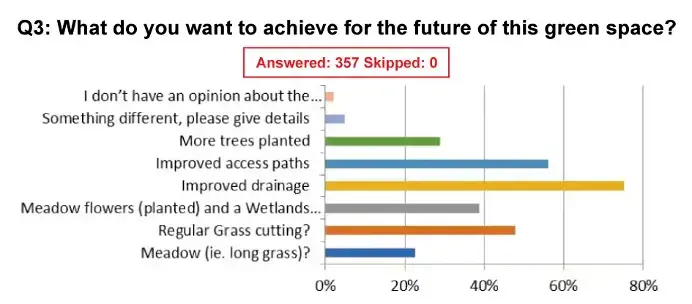 The following is a respondent's comment on the waterlogged condition of the green space:
"I have lived in this area most of my life - (lived away for around 6 years) - this area has never been as wet and muddy as it is now - was usually quite dry - concerned that the new house building had had a major impact on the water table."
Sixty-five percent of the ground remained waterlogged throughout the drought.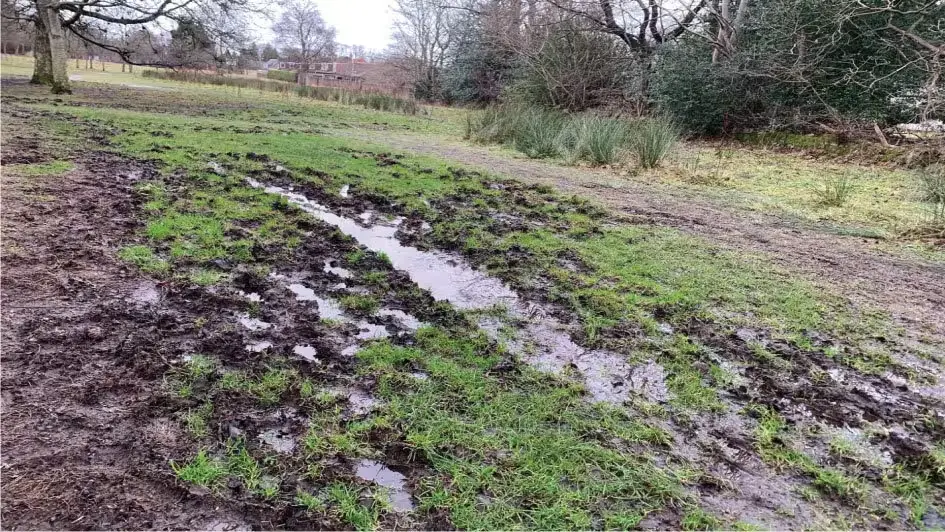 The West section is waterlogged along its entire length but has a path. However, the surface of that path, which is on a gradient, has been eroded by floodwater coursing down its length. It is unsuitable for use by persons whose mobility is challenged, particularly wheelchair users.
The East section has a mix of dry and wet areas but has no official path. This means that the amenity is not connected to the core path system, which provides walkways linking the city's green spaces. The connecting path cannot be constructed until its site is drained.
The full report document will point out this issue to Aberdeen City Council, along with the other improvements suggested by the respondents, such as tree maintenance, tree planting, a programme of grass cutting, meadow flower cultivation, dog waste bins, more varied landscaping and an area set aside for children at play. Clearly there is also an issue with disabled access and this needs to be addressed.
The full report document has been forwarded by email to the Councillors for this ward and the City Council's Environmental Services Manager.
In the light of the wealth of information provided by the survey, we consider our Community Council to be in an advantageous position to persuade Aberdeen City Council that there is a justifiably dire need for fundamental, but significant, improvements to be made to this (seemingly forgotten) area of council owned land.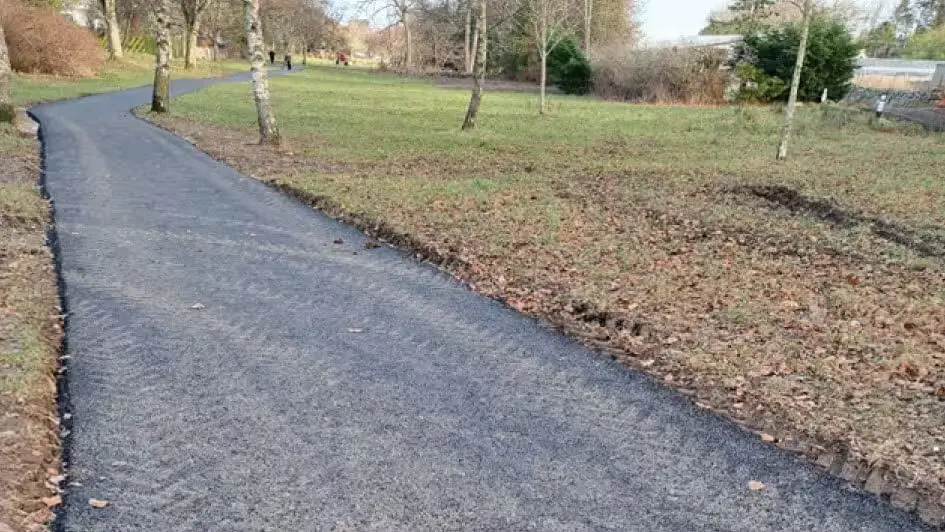 A view along the new tarmac path.
---
James Hutton Institute Development
Published Dec 11, 2022, by Robert Frost takes approximately 1min to read.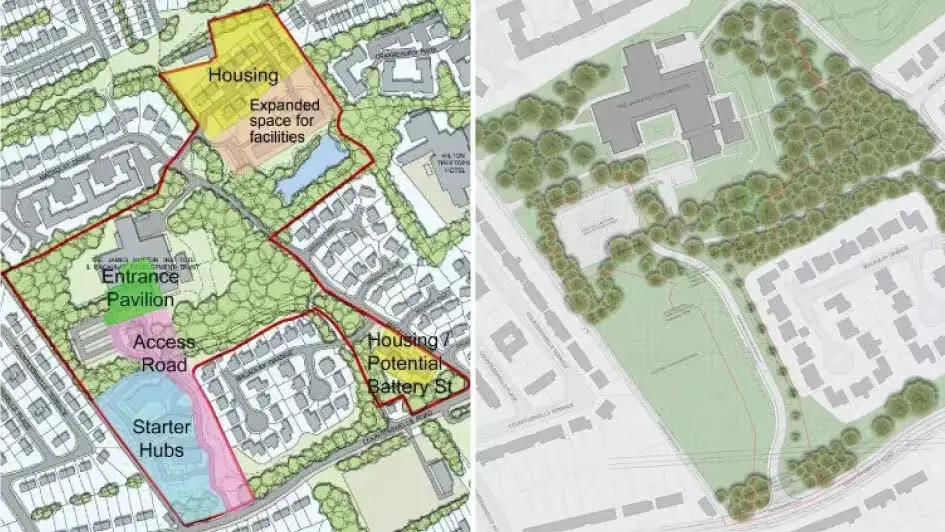 Planning Application Craigiebuckler Campus
After hosting an initial public consultation drop-in event on Wednesday, March 9, 2022 at the main Campus building the session remained open until Wednesday, March 23, 2022. This included exhibition boards and a website. The James Hutton Institute and MacAulay Development Trust have plans for developing the land and have submitted a planning application for the formation of a new access road coming off Countesswells Road, amended car parking and associated drainage. This is the first phase of planning applications with more expected to be submitted.
The access would include a break in the existing wall, with the reuse of the existing stone to form an attractive entrance to the campus. The new access road seeks to follow the contours of the existing site up to a car park and turning area in front of the existing building. The car park would be amended to enable suitable parking, turning and would include electric car charging facilities. The proposal will also include the creation of SUDs to treat drainage associated with the new access road.
Further details are available on the Aberdeen City Council planning application website.
Deadline for submitting comments and objections was December 23, 2022.
---
Culter Bypass Footpath
Published Nov 3, 2022, by Craig Melville takes approximately 1min to read.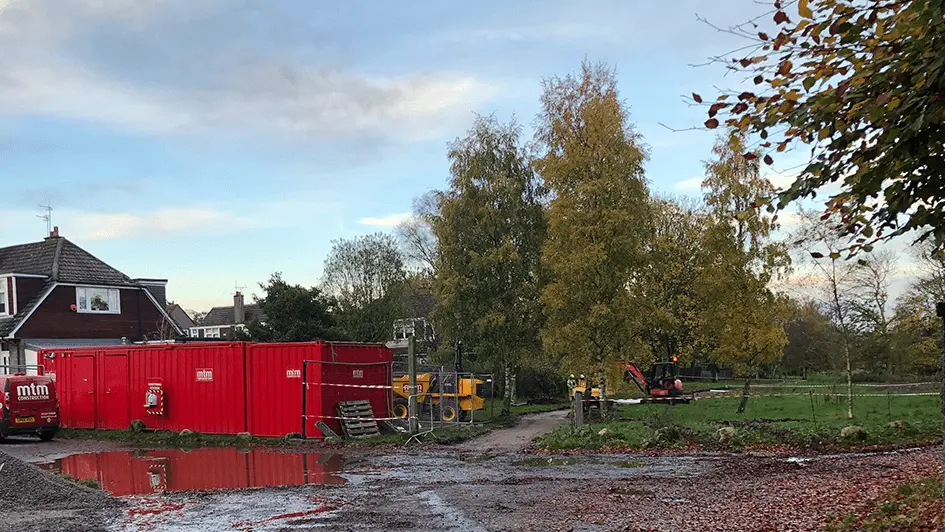 MTM Construction, arrived onsite October 28, 2022 with work commencing on the October 31, 2022.
Phase One Work Underway
The section at Culter Bypass has been successful in attracting Nestrans funding and will benefit from a permanent footpath running through the 350m section which will provide an accessible route throughout this location. Given the predominantly wet nature of the site, it is anticipated that the route will provide improved connectivity even throughout the wettest months of the year.
The first stage of the footpath which will be 2m wide will run for 4-6 weeks and see the formation of a compacted stone sub-base layer and ten localised drainage channels introduced, and after a period of settlement the second phase will see a permanent tarmac surface introduced in early to mid-December.
The overview site plan can be viewed in PDF format, the final overview of the work was not provided.
---
Aldi Store Development
Published Sep 6, 2022, by Craig Melville and Robert Frost takes approximately 2min to read.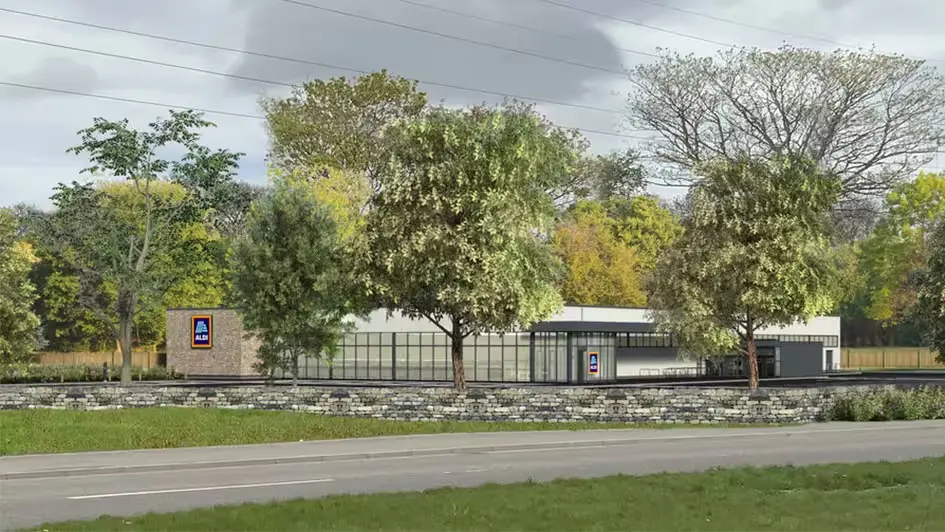 Background
Aldi Store Limited submitted a proposal for an 1,846 sq m gross, commercial store with 112 car parking spaces including ten accessible, ten family, seven staff, and two Electric Vehicle (EV) charging spaces. They will also include eight cycle spaces along with soft and hard landscaping boundary treatments. To be built in Airyhall opposite the Robert Gordon's College playing fields with access via Countesswells Road footway. It is to incorporate multiple pedestrian routes into the site.
The store opened Thursday, July 14, 2022.
Opening Hours
Monday to Saturday: 08:00-22:00
Sunday: 09:00-20:00
Review
After the store has been open for several months it would be good to review the impact of this new store on our community.
---
Springfield Service Station
Published Jun 24, 2022, by Craig Melville and takes approximately 1.5min to read.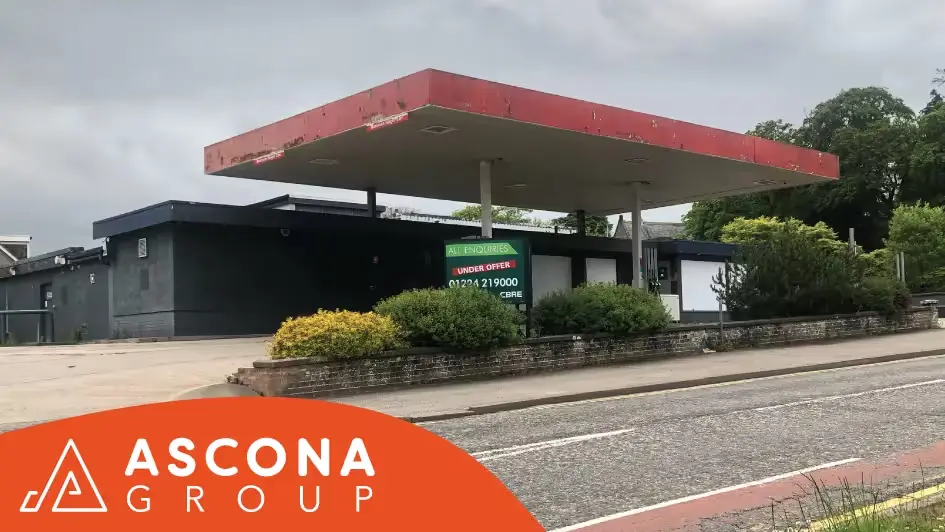 Background
A brief history about this site, owned by Esson Properties Limited which comprises a petrol station forecourt and store with entrance and exit via footway on Springfield Road an adjoining property that is currently let on lease to Athletic Edge Gym and the overflow carpark located to the left of the entrance. It's been vacant since the previous commercial tenants chose not to renew the lease agreement on April 24, 2021. There were concerns that Esson Properties Limited would develop the land inline with other sites throughout the city, see an article by Philippa Gerrard of the Evening Express. Since being vacated, the location was cleaned, cleared and had maintenance carried out by the management agency, CBRE Limited (Scotland), Aberdeen, and they have listed the site on the likes of Rightmove.
Latest
Esson Properties has a new legal agreement signed with Ascona Group as of June 17, 2022. It is expected that British Petroleum (BP) will operate the Petrol Station, and Nisa Retail Limited will operate the store and Athletic Edge Gym will continue its lease at present of the adjoining unit. This update comes from Aberdeen City, Councillor Martin Greig.
I am sure, like me, it's good to know that some progress is finally happening and that those of us who have missed the facilities will be glad to see its return. Currently, no specific date for when it will reopen or exactly who the tenants will be, but when we have more information, we will update this post.
---
Community Planning Simulator
Please see details of a new Community Planning "What Is Important To You" online simulator. This Simulator enables those taking part to identify priorities, which will inform the development and focus of the refreshed 'Local Outcome Improvement Plan'. This will be one of many tools and opportunities for engagement with communities and stakeholders across the city as we move into the year ahead, and presents an opportunity for even more community input into decision making and service delivery for the future.
Comments closed March 31, 2019.
---
Fire and Smoke Alarm Regulations
New regulations<https://www.gov.scot/publications/fire-and-smoke-alarms-in-scottish-homes/> are coming into force in February, 2020 all homes. The obligation to comply rests with owners and landlords - so if you rent your place, make sure your landlord is getting on with the required work, and if you own your home, it's down to you.
One smoke alarm installed in the room most frequently used for general daytime living purposes.
One smoke alarm in every circulation space on each storey, such as hallways and landings.
One heat alarm installed in every kitchen.
All alarms should be ceiling-mounted and interlinked.
Where there is a carbon-fuelled appliance (such as boilers, fires - including open fires - and heaters) or a flue, a carbon monoxide detector is also required which does not need to be linked to the fire alarms.
---
Rubislaw Quarry Development
Overturned by Appeal
Disappointing to hear that the Council's decision to refuse planning permission for the Rubislaw Quarry development has been overturned on appeal after being voted down unanimously by councillors.
Rejected by City Councillors
Councillors unanimously rejected the planning application for a controversial development at Rubislaw Quarry for 245 private rented sector flats.
The planning development management committee met on June 1, 2019.
Council officers had recommended approval of the application.
However, after discussions, councillors rejected the proposals nine votes to zero.
The developers Carttera have said they will appeal the decision.